Low Price Guarantee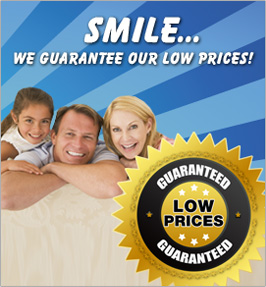 WE BEAT SALE PRICES!
The Speedy Furniture motto, "We Beat Sale Prices!" is a statement of fact and a commitment as well, because if our everyday low—no-gimmicks--price on an item doesn't beat the sale price of a local competitor offering like services on the identical item, we'll beat their price by 20% of the difference--AND we'll give you a coupon good for 10% OFF our everyday low price on a future purchase!
It's simple. Just provide a current ad, invoice, or photo of the identical item offered to the general public for less by a local competitor, and we will beat that price! We're committed to saving you money even if it means beating a competitor's loss-leader pricing*.
*Loss-leader pricing: When an item is priced at an extraordinarily low price yielding little or no profit in an attempt to lure customers in and into thinking there are similar savings storewide when few, if any, other such discounts exist.
*Not Applicable on clearance, damaged, or GOB sale items.